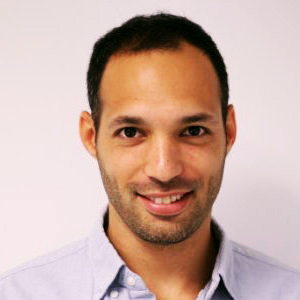 ---
Kamado Joe Classic I Ceramic Charcoal Grill Review
We receive free products to review and participate in affiliate programs. See our disclosure page for more information.
Are you looking for a grill with spectacular grilling power? Then take a close look at the Kamado Joe Classic I Ceramic Charcoal Grill.
Having its roots in ancient Japan, Kamado Grills have been in fashion for the past 3000 years and for functional reasons too! It's one of the most efficient grills for searing or slow-cooking food by direct or indirect fire. Their Kamado Joe Classic I Ceramic Charcoal Grill offers high-quality grilling, and it's more convenient to use than many other grills. This review explains its features, performance, quality, and possible points of complaints.
Why Choose the Kamado Joe Classic I Ceramic Charcoal Grill?
It's made of quality ceramic, thick enough to insulate every bit of smoke and heat. Heat retention is an essential feature of any grill, and so is the ability of a grill to distribute heat evenly across the cooking surface. These features are what the Kamado Joe Classic I Ceramic Charcoal offers you. It also features a convenient design that makes grilling fun. Plus, the price is a big steal for the buyer.
Who Should Buy the Kamado Joe Classic I Ceramic Charcoal Grill?
People Who Prefer Charcoal Grills: Many people would rather have a charcoal grill than any other type. There are several reasons for this preference. Grill connoisseurs want the best flavor, and charcoal grills are known to provide just that. Or they might want to avoid the disastrous fire accidents of grills that use highly flammable fuel. It could also be for reasons of cost of fuel, maintenance, or the cost of the grill.
Those Who Prefer Kamado Designs Over Others: Some people can't accept all charcoal grills but their preferences. Charcoal grills generally have three designs: barrel-shape laid sideways, standing upright, or the bowl-like design with a broader cooking surface and narrow bottom. The Kamado design looks like an upright barrel. The charcoal is set deep in the Kamado grill and streamlined to a cooking surface, which is mostly narrower than the bottom.
Grill Fans Okay With Heavy Grills: This grill is very heavy due to its thick walls of ceramic. If you need to move the grill frequently, like for outdoor camping parties, you might find the task of unbearable. It takes two people to move it comfortably despite having wheels.
People Prefering Safety Over Lightweight: This is the best quality you can hope to get in a charcoal grill. Charcoal grills of steel do not have the heat-retaining power of a ceramic kamado charcoal grill like this one. You can be cooking at over 400 degrees Fahrenheit, and still be able to place your hand on the barrel without any injury. That cannot be said of any steel charcoal grill.
Possible Drawbacks of the Kamado Joe Classic I Ceramic Charcoal Grill
Very Heavy: Anything made of thick ceramic is sure to be heavier than gadgets of comparable size but consisting of different materials. The Kamado Joe is very heavy and not the ideal grill for campers. It's so heavy that it requires two people to lift into the cradle. When compared to other lightweight grill models for outdoor life, the Kamado Joe Classic-I isn't the best choice.
Risk of Crack or Breakage: Ceramics generally cannot withstand as much impact as metals. If the Kamado Joe Classic I Ceramic Charcoal Grill is subject to any shattering impact, part or the entire equipment may break or crack.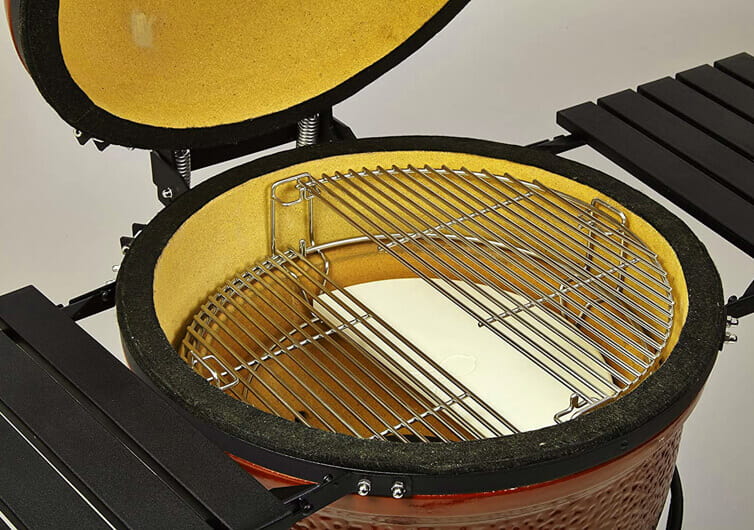 Brand Overview
Two friends, connected by a love for grilling, suffered disappointment after disappointment with most grills they bought. Knowing others were having similar problems, the two friends began looking for ways to build a better grill that wouldn't disappoint anyone. They ended up building the Kamado Joe.
As a leading manufacturer of different barbecues, Kamado Joe is always working to produce the best designs of grills and other accessories. Their productions combine quality, smart features, and innovation to take your grilling experience to new heights. Whatever your needs are, there is just one perfect Kamado Joe grill for you from a collection of different designs and sizes.
Company Headquarters: Chamblee, GA
Phone: 1-800-4891581
Mail: consumersupport@kamadojoe.com
First Impression: What Does It Look Like?
The quality of this ceramic 18'' grill will blow you away. The stainless hardware, top-quality ceramic, and sturdy design give you the confidence that with proper maintenance, the grill will last a lifetime. The grill has plenty of extra features that make grilling as convenient as possible. It has side shelves, the nest (in which the grill sits), built-in thermometer, lid assist mechanism, and many other features. The nest allows you to place the grill high or low, and also move it around conveniently.
It has folding side shelves and a cradle with lockable wheels for smooth movement. The diameter of the cooking surface is 18," and the cooking space is 245 sq. Inches wide. It's also a pretty easy grill to assemble, and it comes with a detailed manual.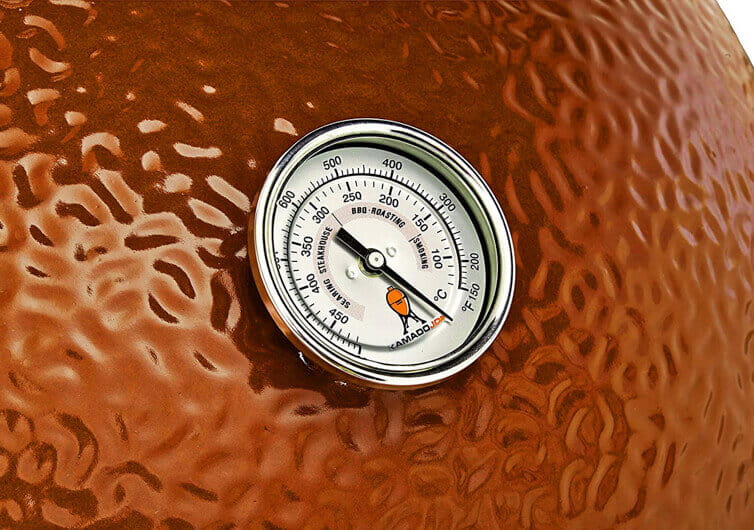 Key Features
Cast-Iron Air Dampers: The dampers give you precise heat control that helps you get the best flavor out of any food by cooking at the right temperature. There is a felt ring around the top that holds the dampers cap firmly in place so that it doesn't come loose when you open or close the grill. It's a lot better than designs whose caps sit on the ceramic, forcing you to remove the cap to prevent it from falling off whenever you open the grill.
Temperature Control: Easily adjust the dampers to achieve the desired temperature once the charcoal is lit. This feature lets you cook any kind of food and get the best flavor by setting the right temperature. Once set, the temperature stays right there, even on windy days.
AMP Firebox: It's an advanced multi-piece firebox with a design to prevent heat loss or breakage. The firebox is divided in half by a ceramic divider.
Compatibility with Accessories: It's compatible with a wide range of accessories including, Joe Tisserie, DoJoe, and others. You aren't likely to have difficulty replacing parts, repairing, or upgrading your grill due to the abundant availability of compatible accessories.
Stainless Steel Cooking Grates: The cooking grate won't get stained from smoke or sizzling from your food. The grill brings out the best taste from your food and is great for burgers and similar dishes.
Built-in thermometer: It's a convenient feature that lets you monitor the temperature of the grill at any moment. Built-in thermometers assist with precise cooking, which is a requirement for many kinds of foods. Too hot temperature risks burning the food, and low heat implies an extended period of grilling. The built-in thermometer helps mitigate the chances of ruining your meal.
Preference-Based Features
Slide-Out Drawer Ashcan: The Kamado Joe Classic is very easy to clean with the slide-in ash catcher. Unlike in other models, you won't need a bucket and ash tool to get rid of ash and charcoal debris from the grill. All you do is pull out the ashcan, empty it, and slide it back in the grill. Plus, the ashcan is large enough to hold ash from burning down a full load of charcoal. A great convenience for everyday use! It's also important to occasionally clean the firebox as well.
Great Lid Assist Mechanism: You could easily open this grill with two fingers due to the lid assist mechanism. And the lid stays right where you leave it without slamming down. The same cannot be said of other designs where you would need to open or close the lid entirely.
Felt Gasket: The gasket provides an air-tight seal that enables the grill to retain heat for extended periods, withstands temperatures beyond anything you'd need to sear and prevent leakage. That's an essential feature for cooking smoke-flavored meals. The thick ceramic walls and felt gasket enables it to get hot and do great on searing pizzas and other foods.
Divide and Conquer System: With some ceramic grills that have a divide and conquer design, you may only cook on the upper or lower level at a time. But the divide and conquer system of the Kamado Joe lets you cook all on one level, or use both levels simultaneously. You could also cook some food on indirect heat while cooking another on direct heat (on the lower grate l closer to the coals). It means you can sear and slow-cook simultaneously and get the best flavor of each food.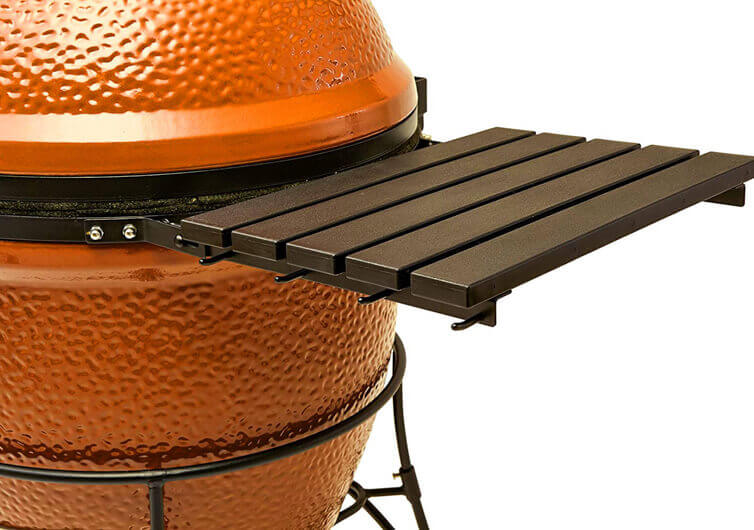 Construction: 4.7/5
The construction of the Kamado Joe Classic-I is that of convenience, quality, and durableness. Its design allows for smooth movement when in the cradle. The wheels can lock, and the side-shelves are foldable. The lid has airlift hinges that make it easy to open fully or partially without ramming down.
Performance: 4.6/5
If searing and slow-cooking all kinds of food are what you are buying a grill for, there can be no going wrong with the Kamado Joe Classic I Ceramic Charcoal Grill. It does everything a charcoal grill should, and much more.
Cleaning and Maintenance: 4.2/5
Made of high-quality ceramic, the grill has a smooth surface that is easy to clean. There is a large ashtray that takes a full load of burnt charcoal before you need to empty it. After which, all you need to do is pull the ashtray out, empty, and return it hassle-free.
Warranty and Shipping
Warranty: Kamado Joe offers a warranty on certain parts of their grills. Warranties can be 1, 3, or 5 years depending on the part. Kamado Joe's warranties take effect from the date of purchase and only covers the first purchaser. There is a detailed warranty document on Amazon and other e-commerce stores that explains more.
Shipping: The shipping fee depends on your location, the seller, or the online marketplace you are buying from. For Amazon-prime buyers, you can get free 2-day shipping within America.
Similar Kamado Joe Ceramic Charcoal Grills to Consider
Regardless of how well-designed and top-quality a ceramic grill is, it might not be the best choice for you. The size, price, design, and other factors might not be as beneficial to you. Here are alternatives to consider:
1. The Kamado Big Joe II Ceramic Charcoal Grill:
It's made from the same materials as the Kamado Joe Classic and has a similar design. It also has the same extra features that make Kamado Joe Classic-I stand out. However, it's much larger than the Kamado Joe Classic-I, with a griddle diameter of 24" and a 452 square inches wide cooking space.
2. Kamado Joe Classic III Ceramic Charcoal Grill:
The Kamado Joe Classic III is identical to Classic-I in quality, size, and weight. However, it has a 3-tier instead of 2-tier cooking of the Kamado Joe Classic-I. If you prefer a 3-tier over the 2-tier cooking system, then the Kamado Joe Classic III is worth considering.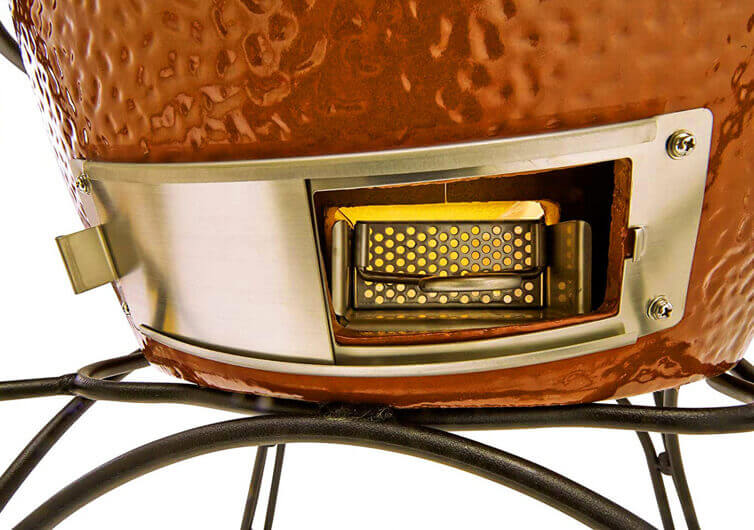 Overall Summary
For grilling severe cuts or thick pieces of meat, you'll find the Kamado Joe Classic I Ceramic Charcoal Grill an excellent cooking machine. It's built-in thermometer, and dampers allow you to control the heat level to avoid undercooking or burning your food.
Ceramics, if properly maintained, can last a lifetime. The ceramic body of the Kamado Joe Classic I Ceramic Charcoal Grill retains and distributes heat evenly across the grate. The lid has a finger-assist mechanism that makes lifting it a two-finger job. It is undoubtedly a grill that you'll be pleased to have, provided the weight is not a problem.