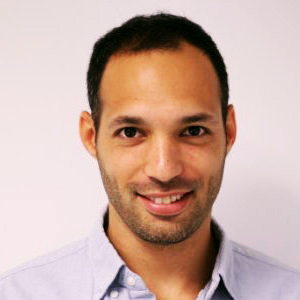 ---
Coleman RoadTrip LX Grill Review
We receive free products to review and participate in affiliate programs. See our disclosure page for more information.
What's better than investing in a grill that could double the excitement of your outdoor adventure trip? One such option can be Coleman RoadTrip LX grill.
While on the road, you don't normally expect those steaks to be nicely textured and grilled to perfection, but this powerhouse can bring you close to perfection.
This uniquely designed grill is perfect for outdoor cooking and grilling setups. With only a few additional accessories to go with it, you won't be needing anything else.
Let's dig in to find everything about Coleman RoadTrip LX grill and griddle in detail.
Why Choose the Coleman RoadTrip LX Grill?
Coleman RoadTrip LX grill is all about sophistication. The tabletop design, along with a foldable stand, allows you to use it in multiple ways.
The InstaStart ignition, dual knobs, easy switch of the grill, and griddle grates with a Swaptop interchangeable design add to the remarkable experience.
Who Do We Think Matches with the Coleman RoadTrip LX Grill?
Campers and RVers: The Coleman RoadTrip LX grill is the best choice if you're an RVer or love to boondock for days. The compact, light-weight, and simple design allows you to make the most of it. You can use the RoadTrip LX for every meal with its interchangeable grill grates, griddle grates, and stove grates. On top of that, the removable spill/ water tray takes the ease of the cleaning process a notch higher.
Weekend Warriors: Whether you love to wear the chef hat only on weekends or enjoy tailgating occasionally, this RoadTrip LX Grill may be your ideal choice. The freedom to put the grill on a tabletop, a marble slab, or on its foldable stand makes the whole process even more hassle-free. Moreover, it offers durability and exceptional power with very little maintenance to go.
Beginners: The simple design, two independent knobs, auto-ignition feature, and design that allow the grillers to use grill and griddle simultaneously, makes it an excellent option for newbies. The hooks at the front for grilling tools, side trays, and plenty of space for them to grill just add to the experience.
Possible Coleman RoadTrip LX Grill Complaints
Before you opt for purchasing this grill, let us quickly walk through some of the common complaints about the product.
Auto-ignition Glitches: The Coleman LX supports the InstaStart auto-ignition system making the process of lighting up super easy. However, it may be a little glitchy sometimes with one of the two knobs. While you can light up the grill with any other lighter, patience with the in-built ignitor can do the deed. Just be a little patient if it may show some inconsistency.
Very Basic Features: Although the Coleman LX grill is multifunctional, it lacks a complete grill grate for extra space one may need for grilling specifically. There's no in-built temperature monitor or many temperature control options, while many other designs may offer these features in a similar price range.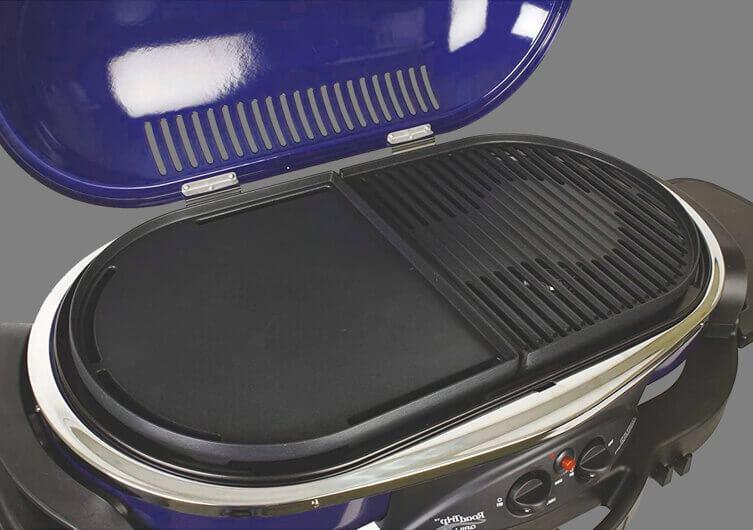 Brand Overview
Company Headquarters: Chicago
Phone: 1-800-835-3278
Mail: https://www.coleman.com/contactus/
Buying a grill isn't that simple. It requires investing hundreds of dollars or even more, so you can get a product that promises value for your money. That's what Coleman delivers.
Founded by William Coffin Coleman, the company holds its ground with an experience of over 120 years of delivering quality products ranging from lanterns, camping gear, and camping kitchen tools.
They launched portable RoadTrip grills in 2003, which turned out to be a massive success. Coleman Company, Inc., is now owned by Newell Brands.
First Impression
The Coleman RoadTrip LX grill is a lightweight, stylish grill that is only available in one color, the classic blue with black.
It's a compact design with features like easy assembly, foldable stand, side trays, and hassle-free installation of a propane gas cylinder (not included).
For convenience, there is an InstaStart auto-ignition feature with one button and two individual knobs for both the burners, which makes it easy to control both sides' temperature. Moreover, the 20,000 BTUs of heat causes the cooking process to be fast and easy.
The interchangeable grill and griddle grates make the grilling process efficient when you can use both sides. However, Coleman offers full-sized grill grates, griddle grates, and stove grates individually, to accommodate any specific requirements.
Even though the grill is not very heavy, carrying it with its stand may be troublesome for a few. Coleman also offers a rolling grill case with the product as an accessory, making its portability extremely smooth.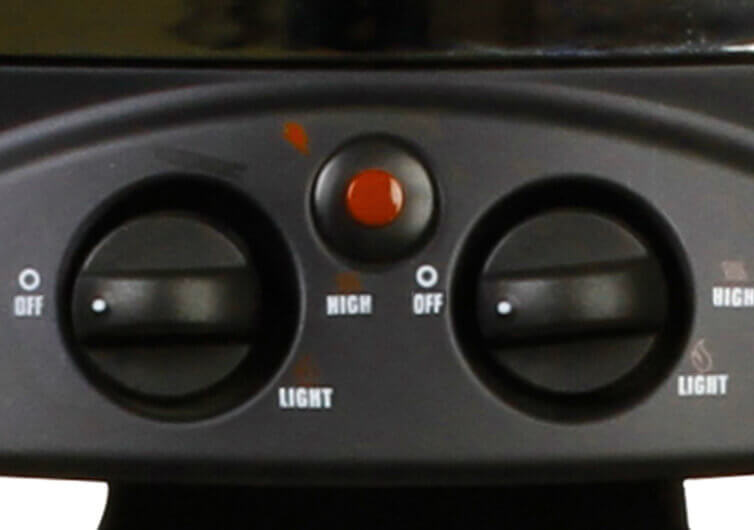 Key Features
Compact Design: The Coleman RoadTrip LX grill supports a simple yet compact design. It can fit in your RVs or other vehicle's trunk easily. In case of a tiny space, you may remove the attachable side trays. The tabletop design makes it easy to set up on the foldable stand, a table, or even a shelf top. It also provides a generous cooking space of 285 sq-in.
PerfectFlow Technology: The Perfect Flow Technology ensures the even flow of heat throughout the grill, even in extreme weather conditions. So the food is uniformly cooked. With 20000 BTUs of cooking power, you can efficiently and effectively grill most of the food, ranging from cooked vegetables and sausages to thick juicy steaks.
Spill-Proof Water Tray: The Coleman RoadTrip LX grill comes with a removable water tray for easy cleaning and prevention from grease spills. You may fill the tray with water while cooking, so all the excess spills there. After the grills are cold enough, remove the grill and griddle grates, followed by the removal of the water tray and clean. We would recommend you to keep the tray and the whole product clean and dry to avoid any rust or corrosion.
Accessories: The Coleman LX propane grill comes with half grill top and half griddle. However, you can always order individual full-size grill, griddle, and even stovetops. The grill and griddle that comes with the product are made of non-stick aluminum. However, you get grills and griddles made of cast iron for longevity when you order the additional accessories.
Preference Based Features
Electric Ignitor: The RoadTrip LX grill comes with InstaStart auto-ignition feature that lets you light the burner with just a push of a button. Rotate the knob afterward to adjust the temperature according to your requirements.
Cover: The grill comes with a cover for whenever you want the cooking process to speed up. The classic blue stainless steel cover not only adds to the appearance but also enhances the flavor and catalyzes the grilling period.
Made in the USA: If you are particular about the US-made products, we have good news for you. Coleman RoadTrip LX Propane Grill is US-made, with the company having an experience of over 120 years in the market.
Carry Bag: Although the carry bag doesn't come with the Coleman RoadTrip LX, you can order it separately for added convenience. That's simply because it comes with rolling wheels for easy mobility and storage.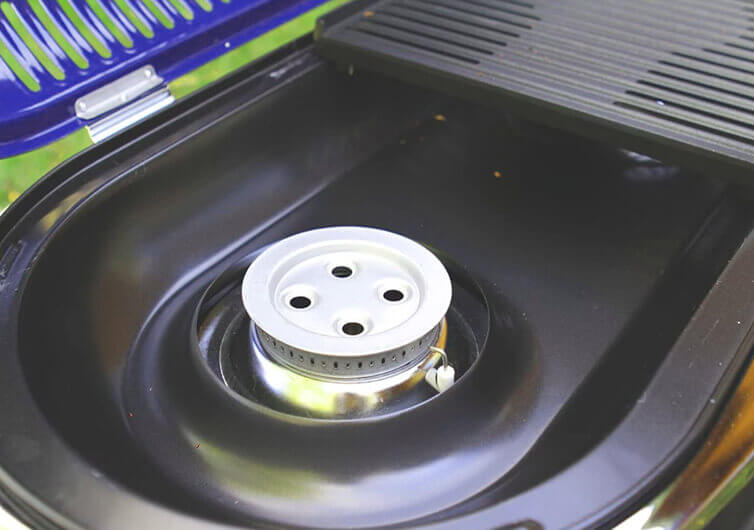 Construction: 4/5
With the stainless steel construction and non-stick aluminum grills and griddles, the griller speaks quality. The structure is robust and can withstand jerks and bumps during days of traveling.
The foldable stand is stable and supports the grill well, while conveniently withstanding the powerful gales or an accidental hit.
Performance: 4.2/5
Even with its compact size, the two burners blast out 20,000 BTUs of heat to maintain a high flow of temperature during the entire cooking time.
The PerfectFlow technology ascertains even flow of temperature. However, the temperature sometimes may get very high. Thus we would advise taking the safety measures.
Cleaning and Maintenance: 4.8/5
Cleaning the whole system is very convenient and hassle-free. The grills and griddles are removable along with a spill tray to catch all the spilled grease.
All you need to do is clean it thoroughly after use. We would recommend keeping and storing the unit when it's fully dry to avoid corrosion or rust.
Warranty & Shipping
Warranty: Coleman Inc. offers a limited warranty of three years. That applies on all parts of the grill
Shipping: Coleman Inc. ships the RoadTrip LX within the US and many selected regions such as Europe and Asia.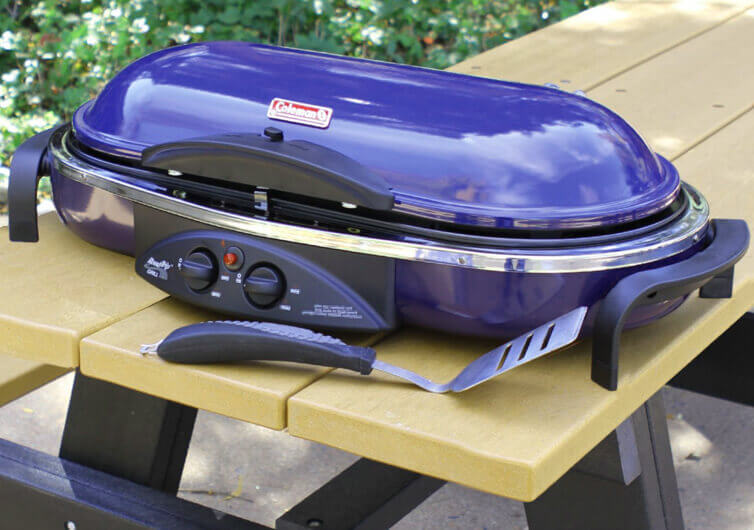 Overall Summary
If you're a traveling enthusiast who loves tailgating, camping or boondocking, then Coleman RoadTrip LX grill may be your ultimate choice.
It's a compact design, foldable stand with a tabletop grilling unit that makes it incredibly user-friendly. Moreover, non-stick aluminum grills and griddles result in the whole setup, being very light-weight.
It has a push-button electronic ignition feature. The performance is top quality with 20,000 BTUs of heat generation through two individual burners.
285 sq-in of cooking space with attachable side trays and hooks provide for a generous cooking space while the ingredients and tools are easily reachable.
Overall RoadTrip LX Propane grill has everything to make your outdoor barbecuing experience a memorable one. It offers a generous cooking space with compact design, features like a foldable stand that makes it easy to store and move, and powerful 20,000 BTUs dual burners.