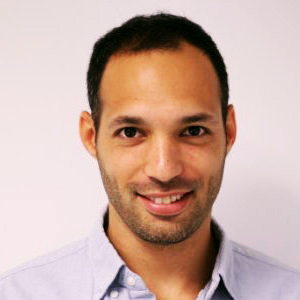 ---
Char-Broil X200 TRU-Infrared Portable Gas Grill Review
We receive free products to review and participate in affiliate programs. See our disclosure page for more information.
Need a gas grill on the go? You may want to consider the Char-Broil X200 portable grill. It's a lightweight and roadworthy tabletop grill that goes beyond backyard use. You can take it camping, fishing, tailgating, on road trips, and to the beach.
Among portable grills, the Char-Broil X200 is one of the most powerful you'll find. The grill features robust construction with sturdy handles and legs. It's also durable with its quality design materials.
This article will give you an insight into what it's like to use the grill. You can read on for the full review or go to the end of the article to read the summary.
Why Choose the Char-Broil X200 TRU-Infrared Portable Gas Grill?
The Char-Broil X200 uses the TRU-Infrared cooking system that prevents flare-ups and charred foods. The infrared heat penetrates foods without destroying their moisture content. Instead, it locks in the food's flavor and juices to enable you to enjoy a more delicious meal.
The grill is capable of surviving lots of tossing involved with traveling. If you need a portable grill that'll survive through years of rough use, the Char-Broil X200 will suit your requirement.
Who Do We Think Should Use the Char-Broil X200 Grill?
People Who Need on the Go Grilling: The Char-Broil X200 weighs 20 lbs, making it a portable travel grill. It also uses a small propane gas cylinder that can accompany you anywhere. When you go camping or go on road trips, you'll still be able to satisfy your taste buds as you do at home.
People Who Want to Grill For a Few Friends: Though this grill is portable, its cooking surface of 200 square inches is sufficient to grill foods for eight people. The Char-Broil X200 simply adds convenience to grilling. It's perfect for food enthusiasts going fishing with a few friends or hosting a little crowd at home.
Lovers of Juicy Grilled Foods: Traditional grills produce heat that dries up food by destroying their moisture content. If you'd rather eat a grilled meal with its natural flavor, you should try the Char-Broil X200 grill. From steaks to burgers and chickens, the grill's TRU-infrared technology will make your food juicier.
Possible Char-Broil X200 Portable Grill Complaint
Overheating: You may find the X200 too hot for use, even at its lowest temperature setting. While burgers and steaks may get away with the heat, it might be impossible to grill chicken and ribs perfectly. This flaw limits cooking ability since some foods end up getting burnt on their surface without getting cooked inside.
Leaky Regulator: Another common issue is the leaky regulator of the gas cylinder. You may have to detach the cylinder from the grill each time you finish cooking. Then re-attach again when you need to grill.
Brand Overview
Company Headquarters: Columbus, Georgia, United States
Phone: 1-866-239-6777
Char-Broil has been making outdoor grilling products since 1948. Its first grill was a charcoal grill, one of the few grills to instill the backyard grilling tradition in many homes. Char-Broil has been working on novel innovations to improve outdoor cooking, one of such being the oil-less turkey fryer.
Years after manufacturing the charcoal grill, it introduced the TRU-infrared cooking system to the market. This heating system delivers even heat and zero flare-ups. Char-Broil does promise to come up with future innovations that'll improve your cookouts.
First Impression: How Does it Look?
After unboxing the Char-Broil X200, the assembly process is easy and quick. You can then slot in the drip tray and screw in a propane gas cylinder. The grill is also compatible with a larger cylinder, but you'll need to purchase a home adaptor to fit.
The X200 grill features a rugged die-cast firebox with an aluminum lid hinged to the grill. It has latches that secure the lid in place during transportation. The frame is complete with sturdy legs and two carry handles. These side handles are also perfect for hanging cooking thongs.
It features cooking grates made with stainless steel material. For first-time use, it's best to coat the cooking grates with peanut or canola oil. It'll help to reduce sticking and ease the cleanup process after use.
You can start the grill using the push button to ignite the 9,500 BTU burner. Then allow it to preheat for 10 minutes before placing food on the grates. While cooking, you can monitor the grill's temperature with the thermostat on top of the lid.
The grill's material is rust-resistant steel with a black porcelain finish that improves its durability. It'll serve you for a long time.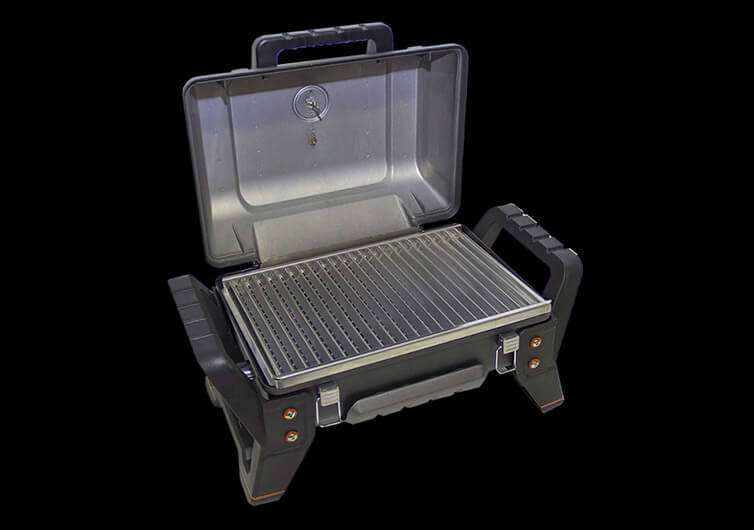 Key Features
Cooking Area: The stainless steel cooking grates help to spread the heat from the burner evenly across the grill top. You won't experience any cold or hot spots while cooking. The cooking surface provides a barrier between your food and the flames to prevent flare-ups and charring. The result you'll get is a juicier steak or burger every time.
The Burner: The X200 grill features a 9,500 BTU burner that ignites easily. You can power the burner with a portable liquid propane cylinder. Even in the coldest climate, it'll still burn perfectly. Although the burner is adjustable, the lowest setting is very hot due to infrared technology. It's best to purchase a control valve to help regulate the temperature.
Preference-Based Features
Push-button Igniter: The ignition system only requires the push of a button to start the grill. It doesn't use batteries, nor does it need a lighter, which is good news if you like convenience.
Temperature Gauge: On top of the aluminum lid, is a thermostat gauge to monitor the temperature of the grill.
Carry Bag: You can choose to purchase the grill as a standalone item or buy the version that has a carry case bag. It features a tear-resistant material, a comfort-grip handle, and exterior storage pockets for your items. You can secure the bag with buckles when you're out and about.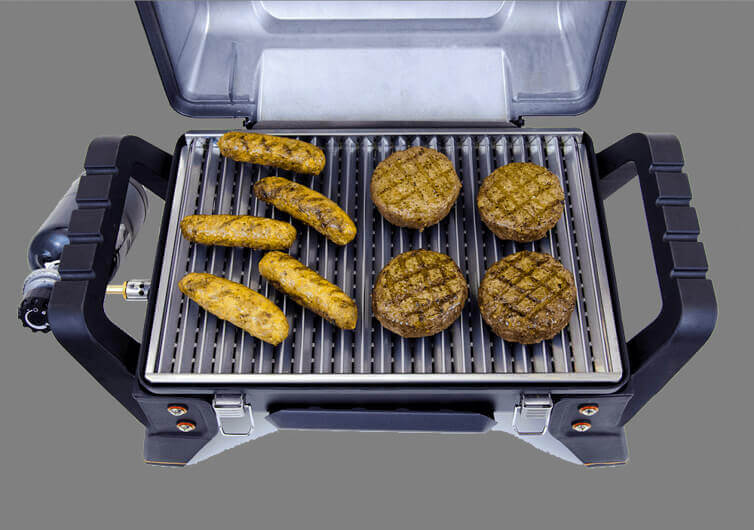 Construction: 4.5/5
The design of the Char-Broil X200 portable grill is impressive. It comprises both aluminum and stainless steel materials, offering the ultimate durability. The high-impact frame that houses the grill can survive different adventures. The grill is rust-resistant, and it finishes off with black porcelain on its exterior.
Performance: 4/5
This grill has 200 square inches of cooking area, which is fair for a portable grill. The burners offer high heat capacity that spread across the steel grate. This heat cooks food fast and with less use of gas. Since it's quite powerful in low heat settings, certain foods will burn on the grill.
Cleaning and Maintenance: 4/5
The grill's cooking grates need special care. After cooking, it's best to leave the grill on for about 15 minutes to burn off any remains. The ash that's left will become easier to remove. However, the grooves retain some of the ash, which takes quite a while to clean out. X200 has a cleaning tool that's perfect for the surface but not good for reaching the remains inside the grooves.
Warranty and Shipping
Warranty: US and Canadian citizens get a five-year warranty against manufacturing defects only when the purchase is from an authorized dealer.
Shipping: The shipping fee differs by location, and the delivery is usually within 2-7 days.
Similar Gas Grills To Consider
1. Cuisinart CGG-180TS Petit Gourmet Portable Tabletop Gas Grill:
This grill features a cooking grate of 145 square inches and a 5,500 BTU burner. It's compact with foldable legs, and it's portable at 17 lbs. The grill is perfect for hiking and camping, as well as small decks and patio usage. It functions by distributing heat evenly across its cooking area. It also features electric ignition and a precision temperature gauge.
2. Coleman NXT Lite Tabletop Propane Grill:
It's a lightweight grill weighing 20 lbs, and it's suitable for camping and picnicking. It offers a 168 square inch cooking surface that evenly distributes 5,500 BTU of heat. The Instastart button ignites the grill instead of a match or lighter. It uses heat technology to deliver heat with less fuel consumption.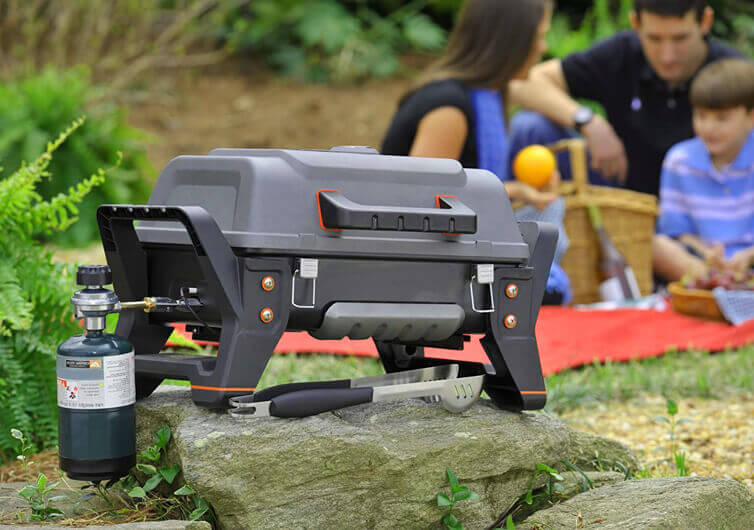 Overall Summary
The Char-Broil X200 portable gas grill is lightweight, yet it's a grilling powerhouse. It features a stainless steel cooking surface of 200 square inches and delivers a heat of 9,500 BTU per hour. All you need to start the grill is the push of a button.
The beauty of this grill is its TRU-infrared technology, which eliminates flare-ups and charring. This technology aids the distribution of heat to the foods without absorbing their moisture content. You'll always enjoy grilled foods that are juicy with natural flavors.
Whether you're home or you're camping, you can enjoy an outdoor grill with a few friends. The downside of the Char-Broil X200 is its high heat that's not suitable for the slow cooking of certain foods. If you enjoy grilling chicken, you might need to get a control valve to adjust the temperature.